America's Top Colleges 2016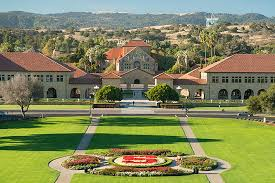 The No. 1 FORBES Top College 2016 is Stanford University, followed by Williams College and Princeton University. The highest ranking public school is the U.S. Military Academy at West Point. The University of Notre Dame is the premier Midwestern institution and Davidson College lands as the best school in the South.
The FORBES 9th annual Top Colleges ranking speaks directly to three important trends:
•The emerging clout-flip from the Northeast Establishment to new guard West Coast schools;
•The contest between small student-centric liberal arts colleges and juggernaut STEM-oriented research universities;
•The disproportionately high number of old, private schools as the best return on investment.
This year's No. 1 FORBES Top College is Stanford University, followed by Williams College and Princeton University. Harvard University, comes in at No. 4, followed by the Massachusetts Institute of Technology, Yale University (No. 6) and Pomona College (No. 7). Rounding out the 10 best U.S. schools are Brown University, Wesleyan University and Swarthmore College.
Higher ed in transition is the theme of the 2016 Top Colleges ranking. What sets our calculation of the best 660 U.S. colleges and universities apart is our firm belief in ROI. We look at factors that directly concern students (and their families): Are current undergrads satisfied? Is it likely I'll graduate on time or incur a ton of student debt? Will I get a good job and be a leader in my chosen profession? Partnering with the Center for College Affordability and Productivity, our math comes from the Department of Education, Payscale, and the America's Leaders list, our curated tally of alumni success.
Like every college ranking, this list cannot quantify the mystery of picking a school: how it connects to a student's heart and ambitions. But what it does do is speak directly to those footing a six-figure higher ed bill and looking for a consumer guide to the ROI of every college. In the last four decades tuition and fees have risen 270% at public schools and 204% at their private counterparts. For those footing a higher ed bill stretching as high as $250,000, the only question is: Is my college worth the investment?
The Top 25
All of the top 25 schools on this list have the very highest retention rates (94% and above); with 11 schools boasting rates of 98% and MIT and University of Chicago (No. 20) leading at 99%. Their graduation rates far outpace the national average of 51% for four years and 66% in six years. Harvard has the highest at 98%, followed by Princeton at 97%. Student debt is minimal — with 7% of students taking out loans at Harvard, 8% at Yale and 10% at Stanford – and for good cause. The two service academies, U.S. Military Academy (No. 14) and U.S. Naval Academy (No.24), the only two public schools in the top 25, are free of charge while the others are committed to meeting full demonstrated financial need through scholarships, grants and more.
A number of former students of these elite school are huge successes, amassing fortunes and defining our era. Over this past year, for example, Stanford alumni Evan Spiegel and Bobby Murphy, cofounders of Snapchat, made the Forbes billionaires list. Wesleyan alumnus Lin-Manuel Miranda, creator of 11-time Tony winner Hamilton, won a McArthur genius grant. University of Pennsylvania has minted 21 of the Forbes 400, billionaires with a personal net worth over $1.7 billion. The world's first college campus LGBTQ group was started by one Columbia University (No. 16) student in 1966.